We Built a Robot
By Sanjay on August 31, 2019
---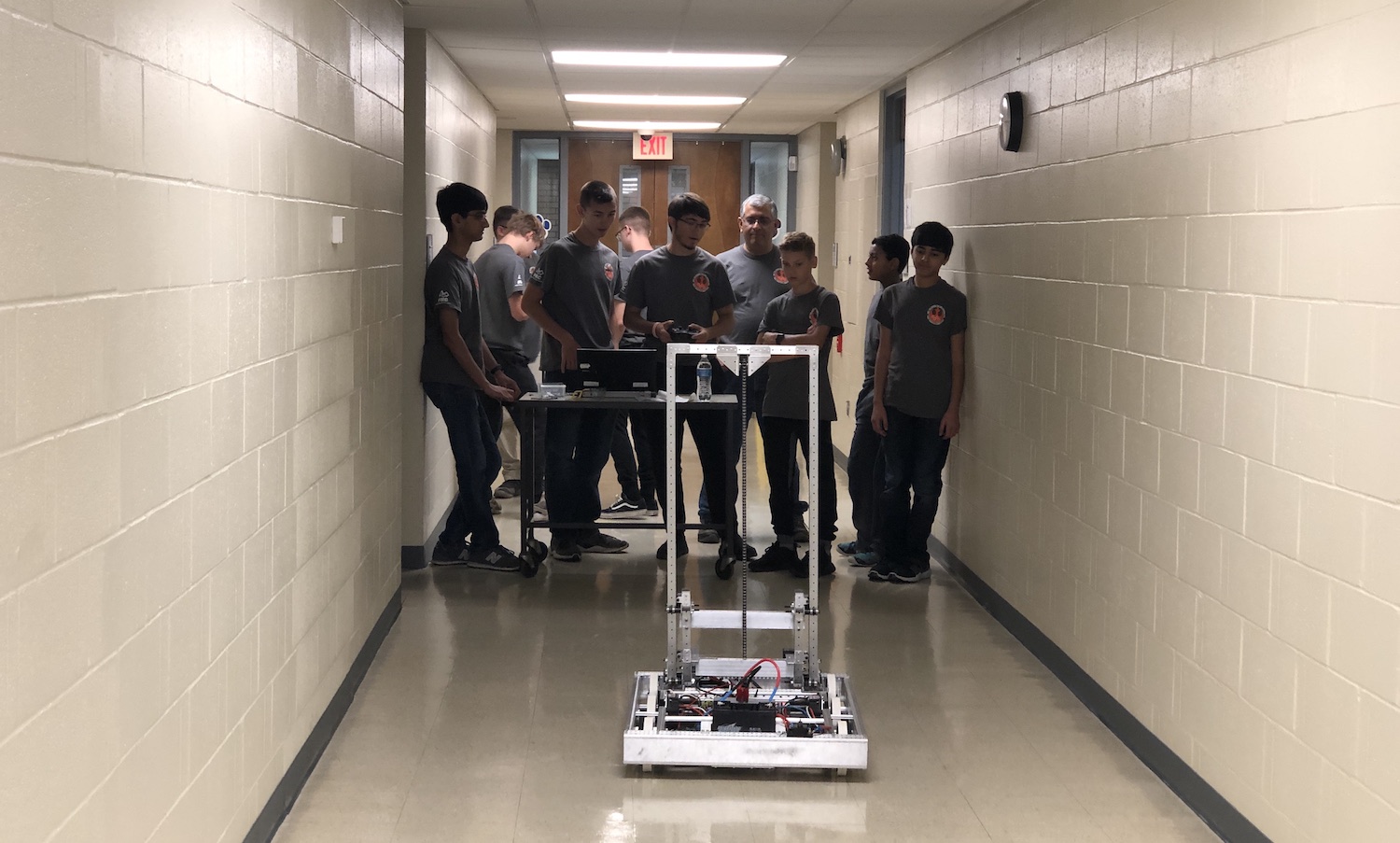 It's alive!
We finally connected the electronics and tried to run the robot to make sure everything is working before continuing. Of course, we discovered a few mistakes in the process too. No weekend is complete without several attitional trips to the local hardware store in Sharon!
By the end of the day, we had a robot that moves and the lift is working! We took the robot into the hallway and tested it out. Next weekend, we will finish building the intake system.
Our Robotics Room
We also finished setting up our robotics room this weekend. Everything has it's place now. We reused old LEGO MINDSTORMS boxes to organize all our equipment in two cabinets. As a small team, we are all in one room so we know exactly what we are working on and can communicate easily. We can also all step in and help each other no matter what sub-team we are on.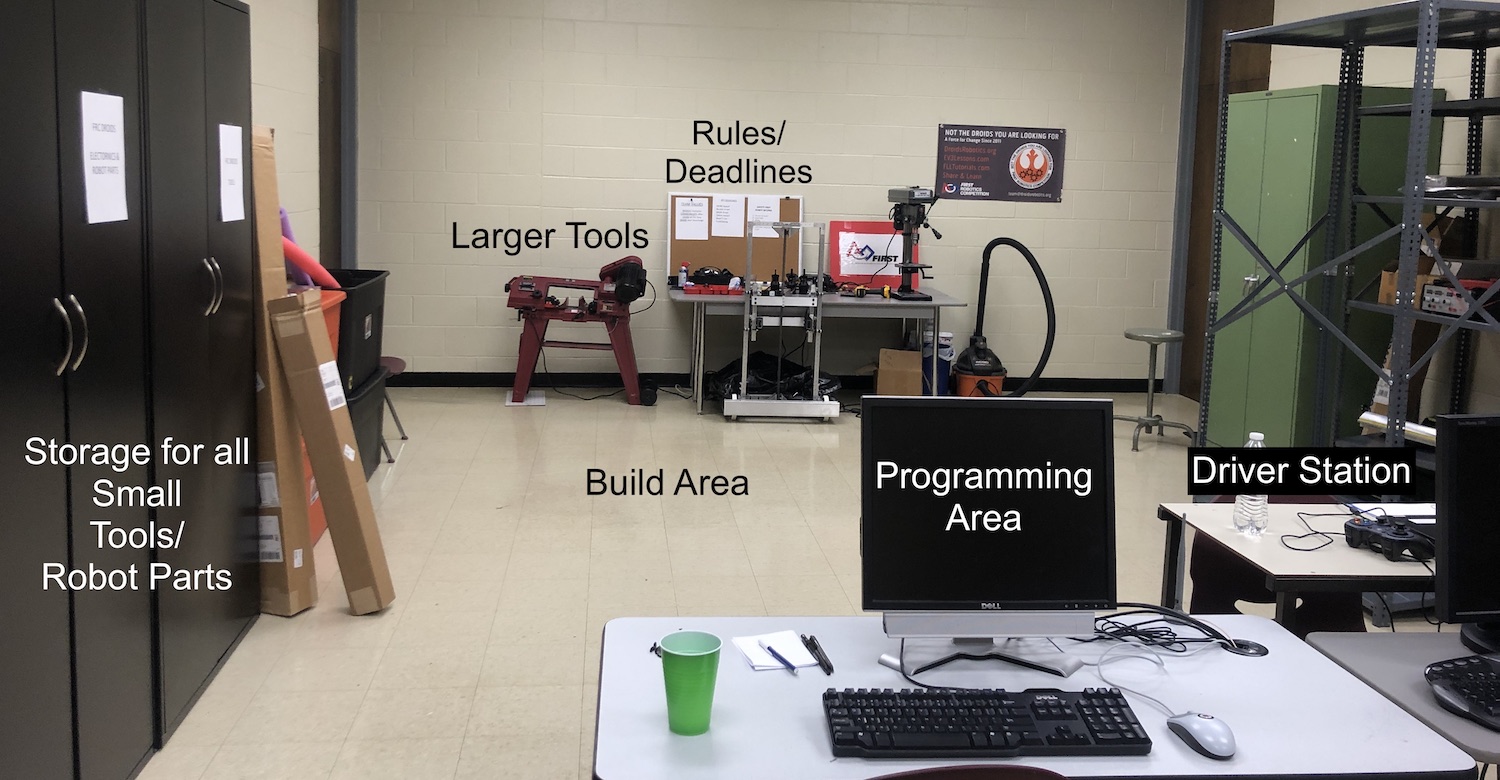 We are Penn State Shenango!
We are extrememly grateful for the Penn State Shenango faculty and staff for adopting our team this season. We are the only FIRST Robotics Competition Team from the Shenengo Valley area and proud to represent the region and Penn State Shenango.