FRC 8027 Tournament: A Galaxy Far Far Away
By Arvind on December 7, 2019
---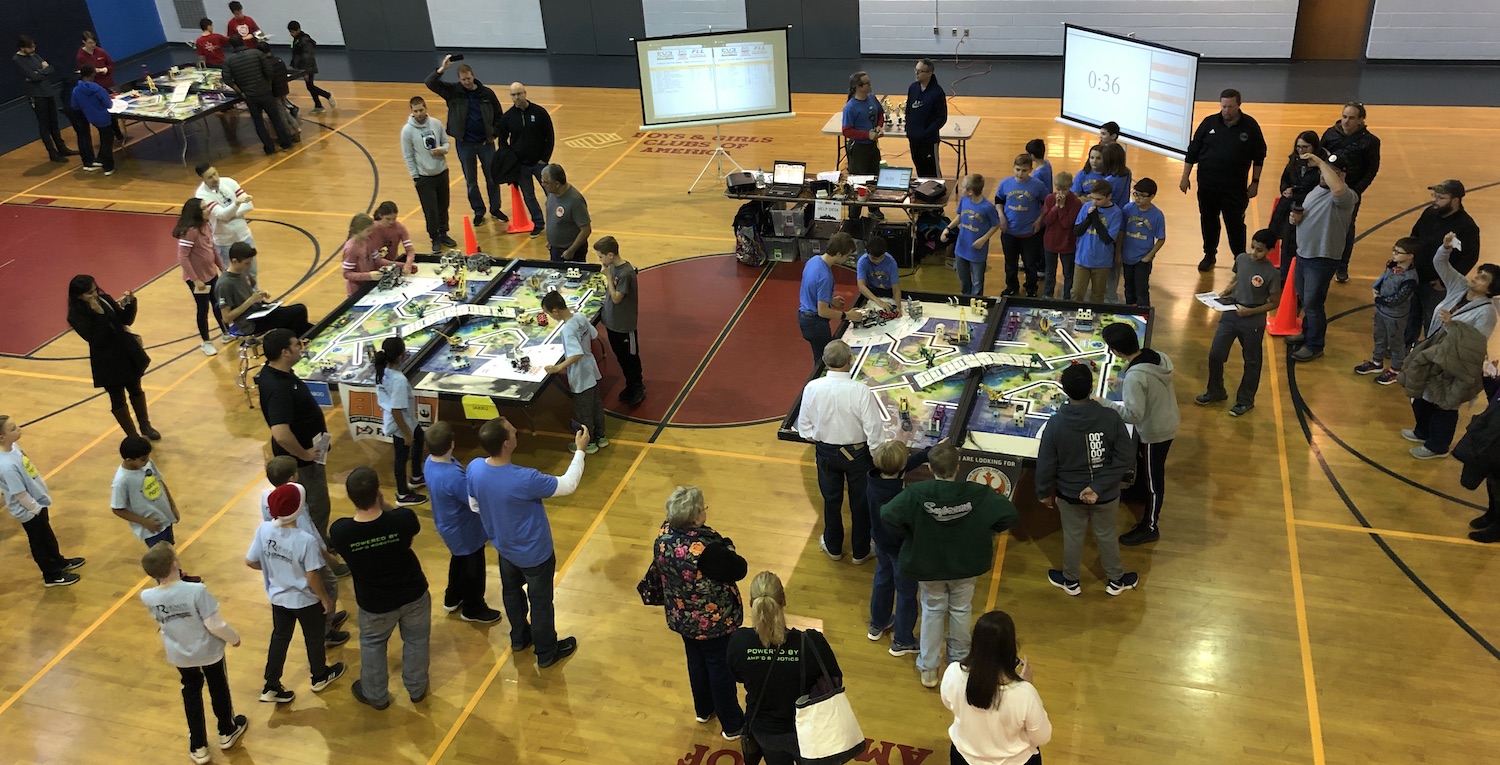 On December 7, our team hosted a FIRST LEGO League tournament in Lawrenceville, PA. The local Boys and Girls Club let us use their space for the event. We had 22 teams registered to partcipate at the event. We converted the Senior Center into Pit areas and the main gym space into the Competition Area.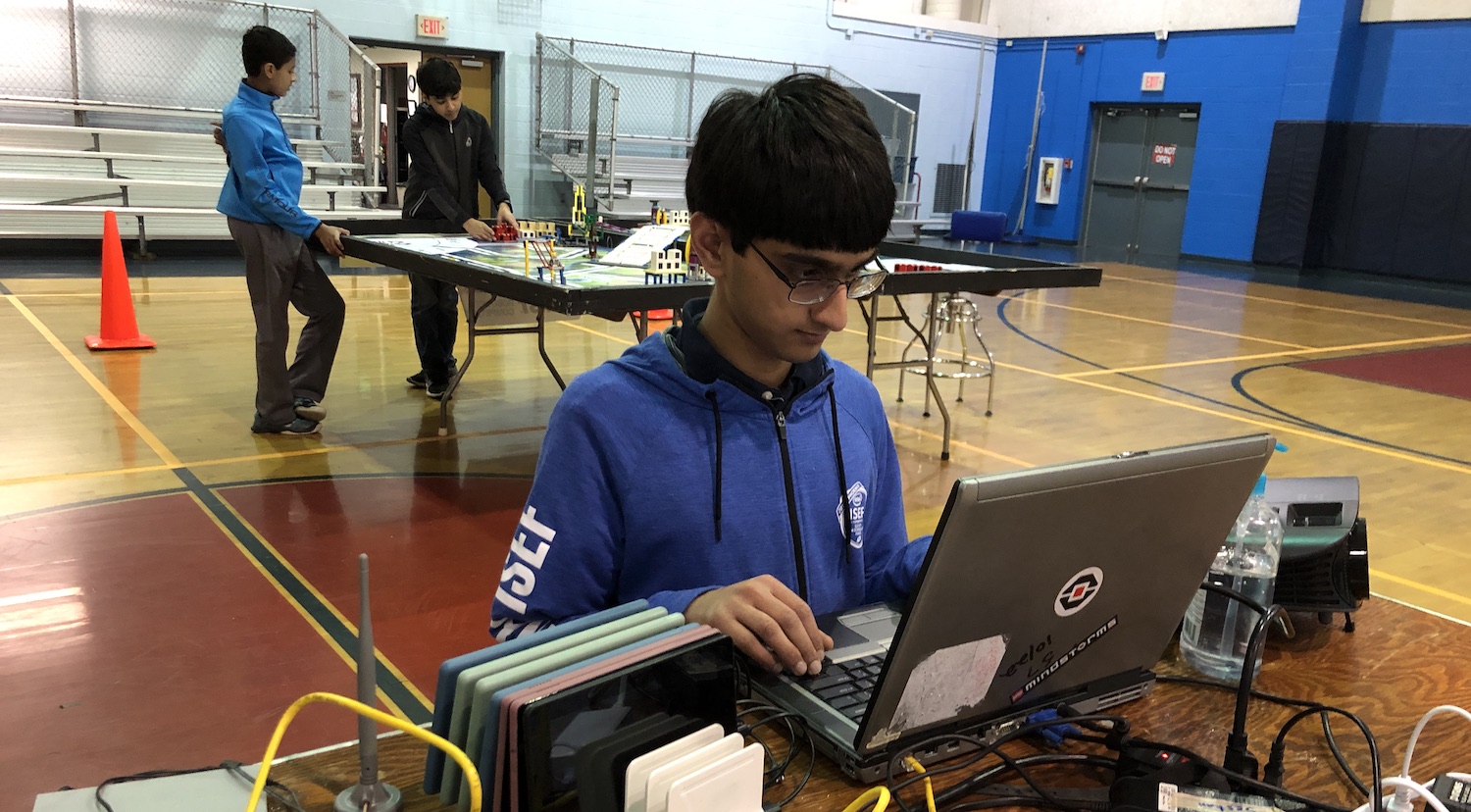 On Friday evening, our team set up the entire event. The Regional FIRST LEGO League Partner left us a trailer of equipment including all the challenge sets and competition tables. Setup took about three hours. We named our tables after Star Wars planets. We even got permission to use our own tournament software which is intergrated with the FLLTutorials Scorer.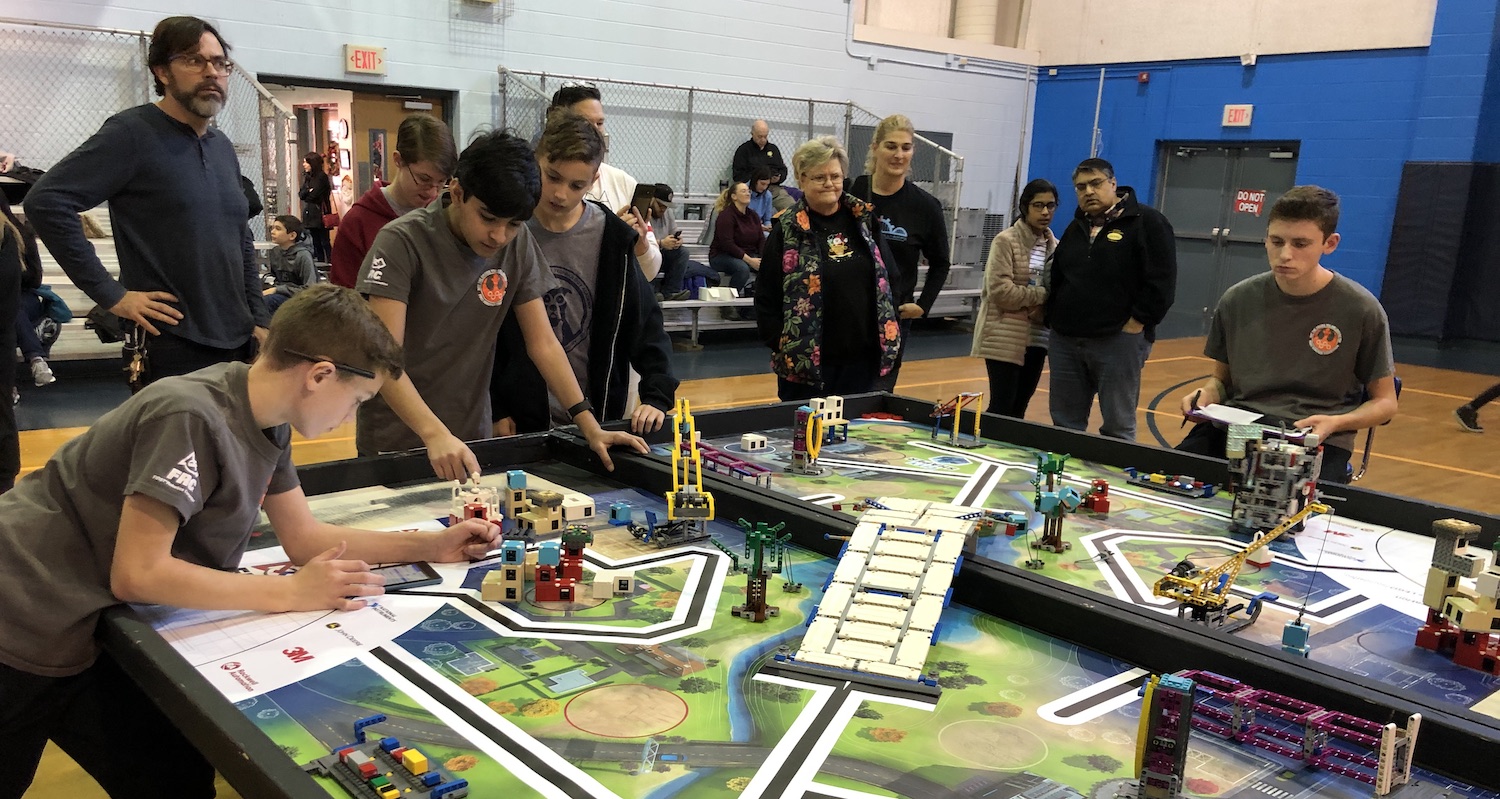 Ananth, Caleb and Ben served as Referees along with long-term regional volunteer Norm Kerman. They had a great time interacting with all the teams. Sanjay and Arvind set up the end and were the Tournament Organizers.
We set up judging sessions in an adjacent room. We had volunteers from FRC 8027, FRC 4150 and the Head of the Robotics Academy at Carnegie Mellon University take the lead on judging teams.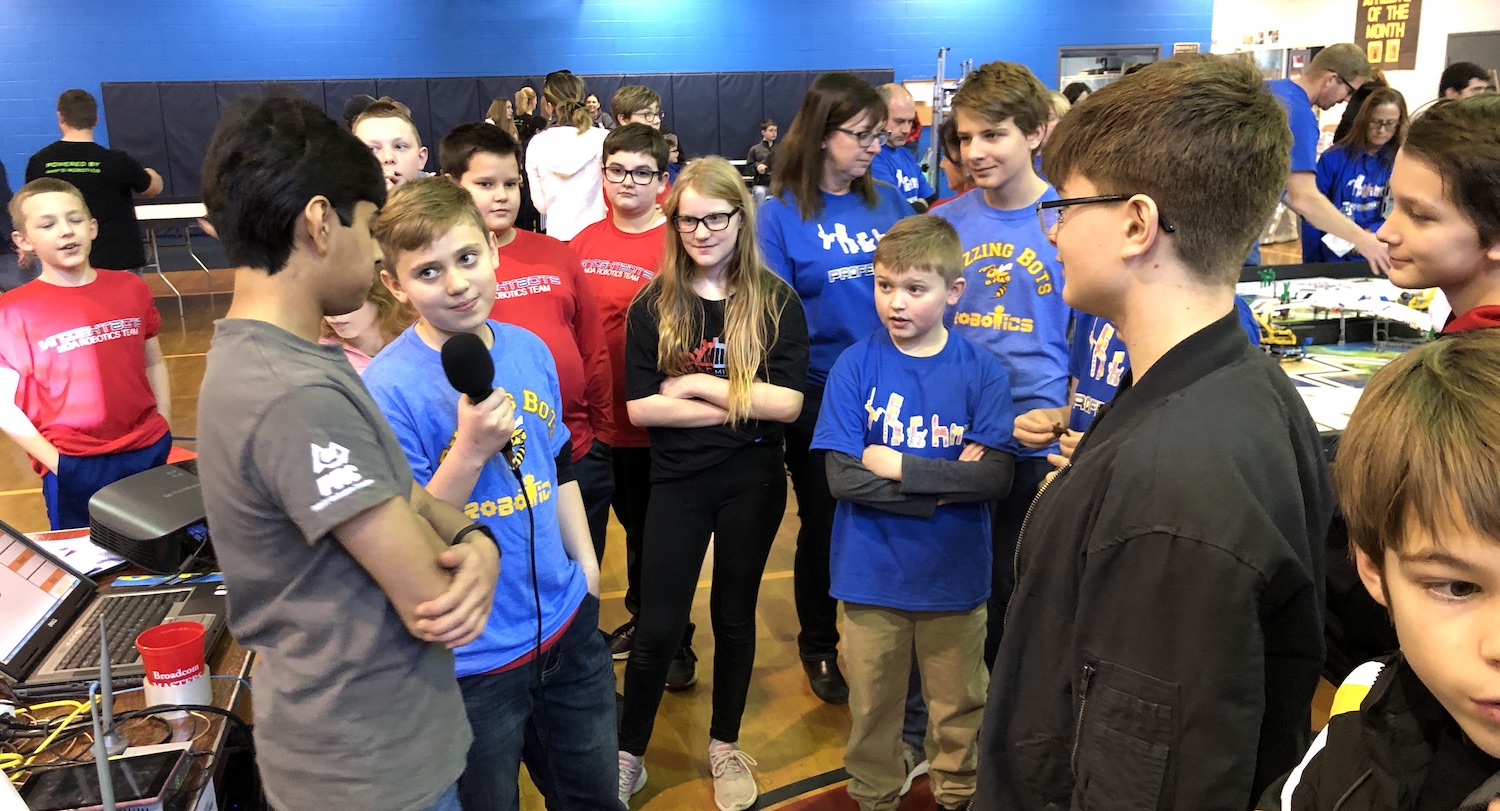 Each event in Pittsburgh has some fun activity. Since our tournament was Star Wars-themed, we asked teams to tell us their best Star Wars joke.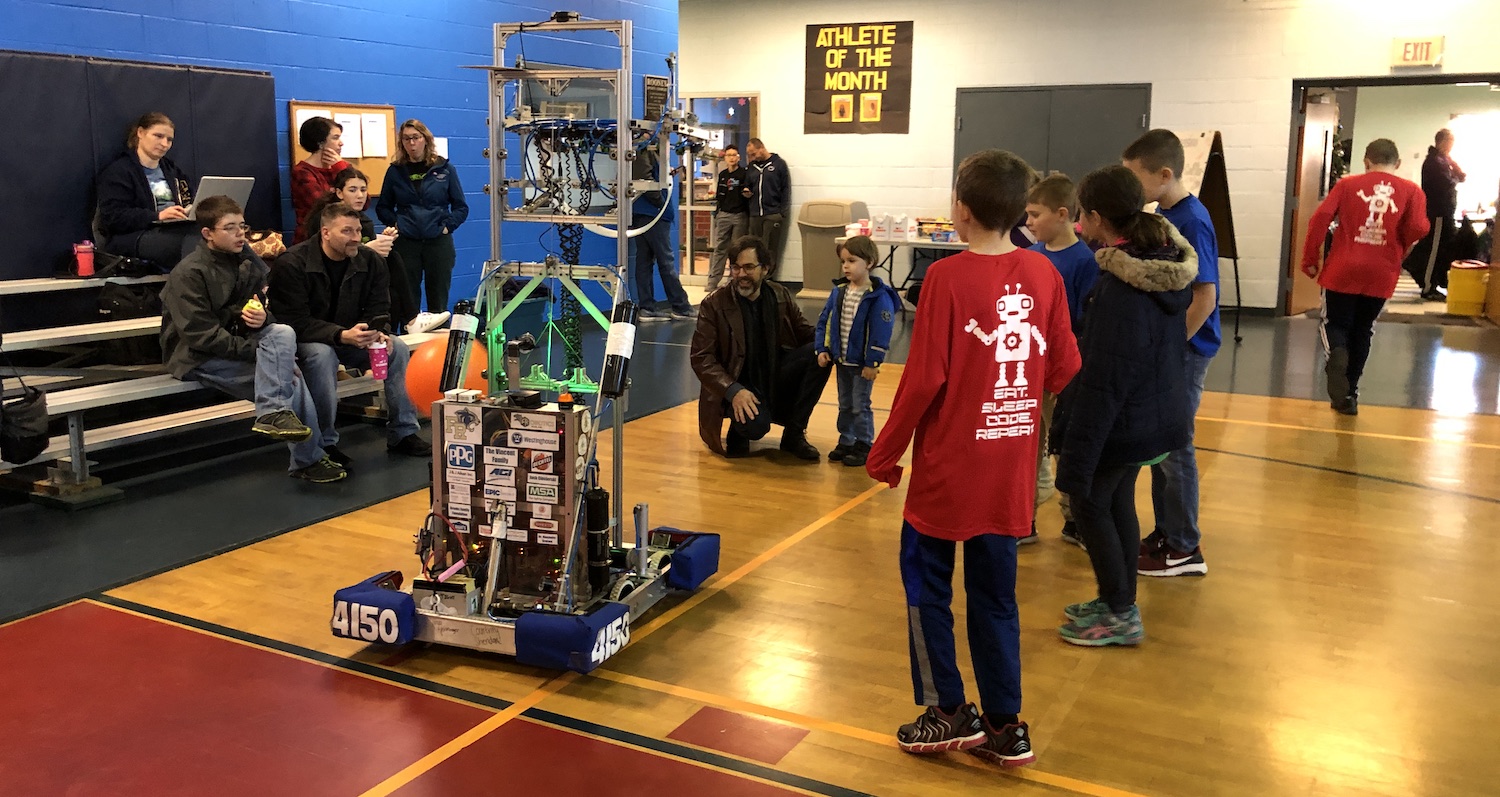 We had invited FRC 4150 to collaborate wit us. They brought their robot and demonstated to students. This is the second year that they are coming to our event.