A Suspended Season, But Plenty to Do
By Arvind on March 29, 2020
---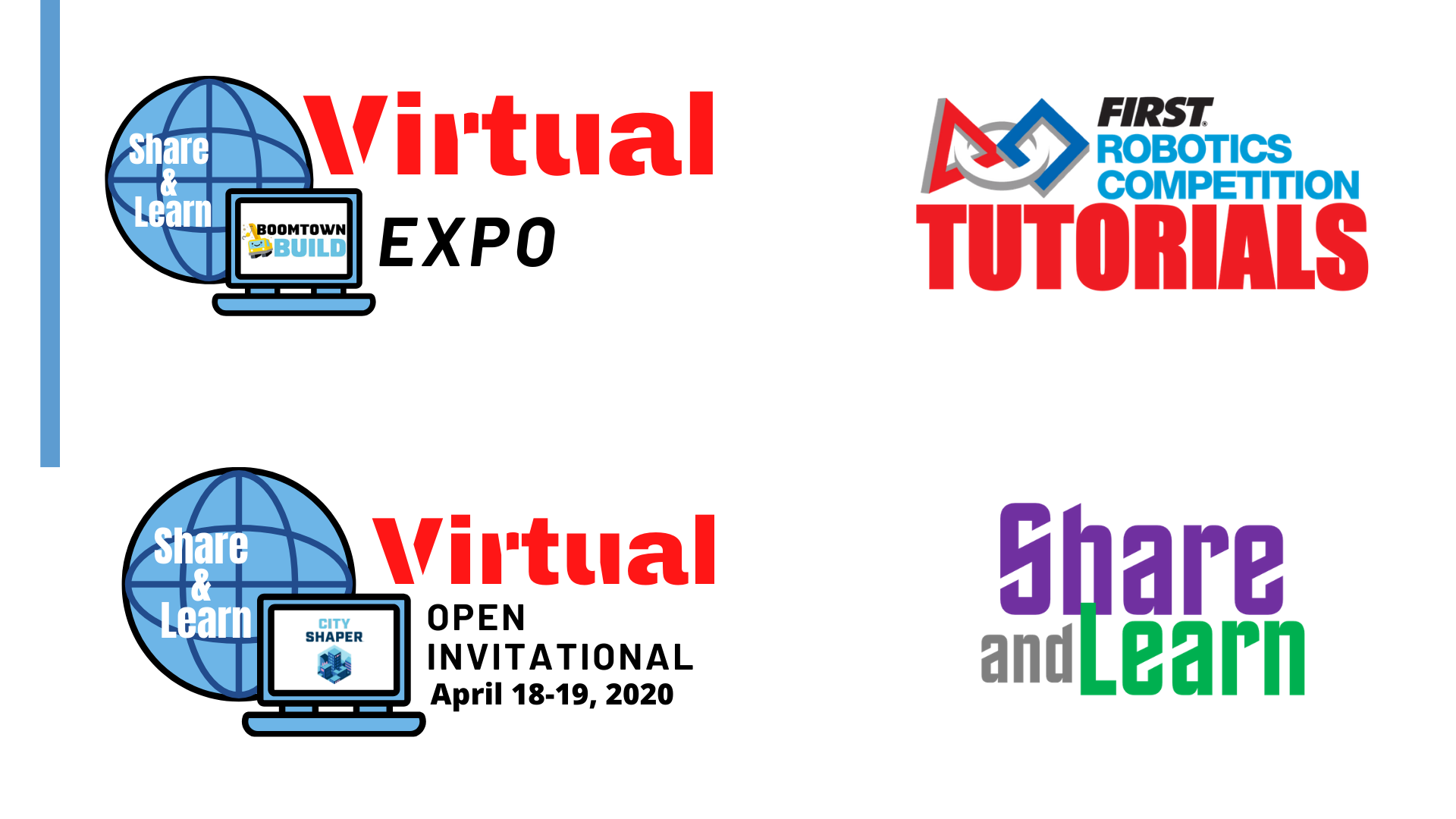 The FIRST Robotics Competition season may have suspended, but that does not stop our team from continuing our work.
Expanded Outreach
We launched FRCTutorials.com this month and have been working on lessons. There are several lessons already posted. We hope to share our lessons from our first season to make it easier for others to join the program. Several FIRST teams are collaborating with us and working on lessons. We invite all FIRST Robotics Competition teams who are interested to contribute content to the site.
We are helping to organize a Virtual Open Invitational for FIRST LEGO League teams with cancelled national and international events. Forty eight teams from 19 countries are paricipating in the event. There are more than 50 volunteers from around the world collaborating to judge and referee the event. The whole event will be livestreamed on FIRST Updates Now on April 18-19. Our group, Share & Learn is the host for the event. As an FRC team, we are organizing Opening and Closing Ceremonies, an Expert Zone, as well as collaborating with over 15 teams to create and send both medals and trophies for all the participants. As part of this effort, we are working on CAD skills and organization skills. We even designed the logo for the event.
In addition, we are also hosting Virtual Expos for FIRST LEGO League Junior teams on our FLLJr: Share and Learn site. Every week, Junior teams from around the world share their presentations, Inspire Model, Show Me Poster and Program. We have experienced adult reviewers evaluating all the projects and completing rubrics. Once the reviewers are done, our team creates certificates for every student and works with other FIRST teams to mail them medals.
Every Sunday, we are sharing Mini-Builds to build FIRST LEGO League skills to keep teams engaged. The builds do not require a lot of parts and the mechanism will teach them skills they can use in the future
In addition, we selected six FIRST LEGO League teams to mentor weekly going forward. We are looking foward to working with them starting next month.
Team Communication
Our team continues to communicate via Slack. Several of our team members are also using the time to practice SolidWorks and learn Python programming.